Development of a design project

Procurement of materials

Implementation of turnkey repairs
We will be happy to provide you with a non-binding consultation in our office or in your apartment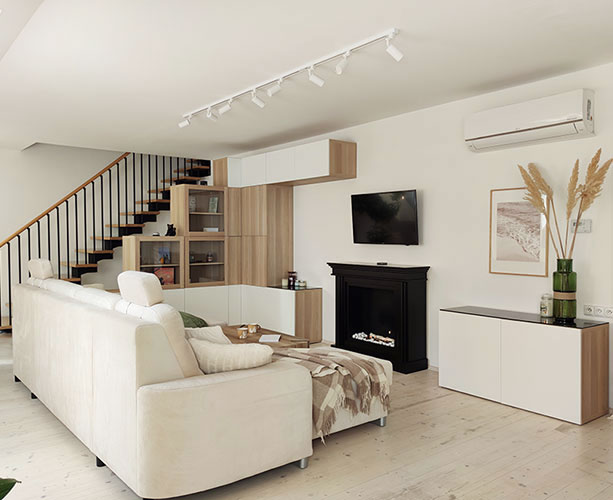 We will create an interior for your happy and comfortable life
Planning, style and color solutions
Selection of materials and furniture
Creation of all necessary drawings
A turnkey project is possible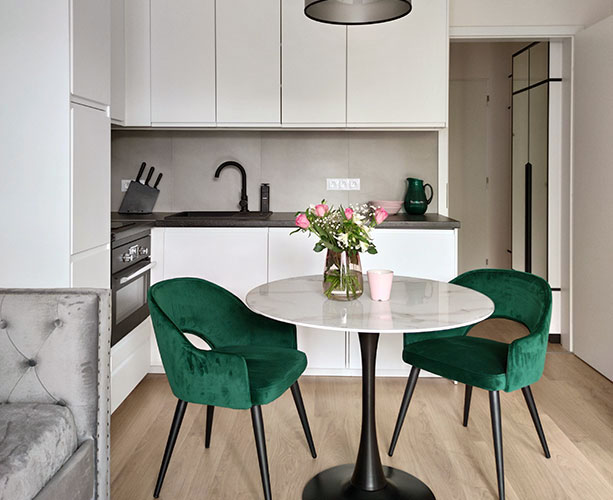 We create an interior that will generate a profit for you
We will create a business plan for your project
We will carry out the reconstruction and furnish the apartment
We will start your renting project
A turnkey project is possible
Graphic display that will ensure the success of your presentation
3D visualization of goods
We will prepare 4 camera views for each room

We save the customers' time and money
we implement the project according to your budget and time requirements

optimization of your costs

discounts on materials and services from our proven suppliers

organization of the process in such a way as to save your time as much as possible

We adhere to all construction technologies
Our construction and design departments have been coordinating with each other for many years. The result is well-thought-out realistic design projects. We take into account such aspects as the properties and compatibility of materials, the progress of individual stages of construction work and the solution of non-standard situations.

Comfortable, convenient and happy home
Our company employs a psychologist who specializes in interior ergonomics.
she will find out the individual ideas and requirements of each member of your family and proposes a harmonious solution in a unified interior

she will improve the comfort of all residents based on knowledge of how different elements of the interior affect a person's emotional and physical condition
We are always in touch

We strictly adhere to the agreed deadlines and cooperation plans

We will inform you about all the details of the reconstruction

We will bring your project to a successful end
REFERENCES FROM OUR CLIENTS
Na začátku jsem váhala, jestli se vůbec mám obrátit na nějaké designéry, obávala jsem se, že udělají návrh po svém a budu žít v cizím interiéru. Ale ve skutečnosti se stal pravý opak, paní architektce se podařilo zjistit o mém vkusu, potřebách a přáních více, než jsem toho věděla sama. V každém kroku mi nabízela řadu možností, jejichž klady a zápory mi pečlivě vysvětlovala. Je to už 7 měsíců, co bydlím ve svém novém a hezkém bytě, a jsem ještě pořád nadšená tím, jak všechno spolu ladí a jak je promyšlená každá maličkost.
Tato firma dělá pro nás návrhy už řadu let a jsme nadmíru spokojeni. Je vidět že designérům na kvalitě návrhů a spokojenosti zákazníků záleží stejně jako nám.
Tento tým má profesionální přístup. Potěšilo mě že hned na začátku chtěli poznat osobu zákazníka, aby výsledný návrh co nejvíce odpovídal jeho přáním a potřebám. Veškerá komunikace byla velmi příjemná, vždy byly k nám nápomocné a ochotné. I když se na stavbě vyskytly komplikace spojené s dodávkou materiálu, paní designérka hned našla alternativní řešení. Celá práce byla provedena v termínu.
Domluva, spolupráce, výsledek, vše v naprosté spokojenosti. Už se moc těšíme na to, až se to dostane do reálné podoby 🙂 podklady chválí i stavební firma, vše je zpracované do posledního detailu, doporučujeme
Hello everyone! Many of us know how difficult to reinnovate old houses and rooms if you are not professional and have only limited resources. Luckily I stumled across this small design company and should say, these guys were of great help! Just within couple of days we had already first draft of design and few weeks later we started to implement our ideas. They are really professional! So many things concerning craftsman selection and quality control would never come to my mind. It spared me nerves, time and a lot of money. To make the story short, if you are about to build or reinnovate an appartment, house or any type of real estate, these guys will definitely help you to make your dream real.
Это было приятное, профессиональное и продуктивное сотрудничество. Рекомендую!
Chci poděkovat společnosti Interium Pro za skvěle odvedenou práci při řešení mého interieru. Od návrhu,přes realizaci včetně dodržení všech podmínek smlouvy. Velice vstřícný, profesionální přístup. Při výběru této firmy získáte top kvalitu, top servis a top design vašeho interiéru.
When we were planning to build our house, we were hesitant to spend money on an interior designer. Now as we come to the end of the realization, I see it was good idea. How many mistakes were prevented and how many successful solutions were found. Thanks to the team for listening to all our wishes and walking this path with us.
Byla jsem spokojená s návrhem a výsledkem. Rychlé pěkné, takže za mě super.

Jindřicha Plachty 17, Praha 5

Interium Pro s.r.o.

IČO 28899938

Zápis do obchodního rejstříku dne 26.5.2009 - C 151945 Městský soud v Praze
Fill out the form and we will send you a non-binding price offer. You can also use it to arrange a introductory consultation.